2014.06.17 Tuesday
Dazzle Drums Vinyl Only House Classics Set For Strada Records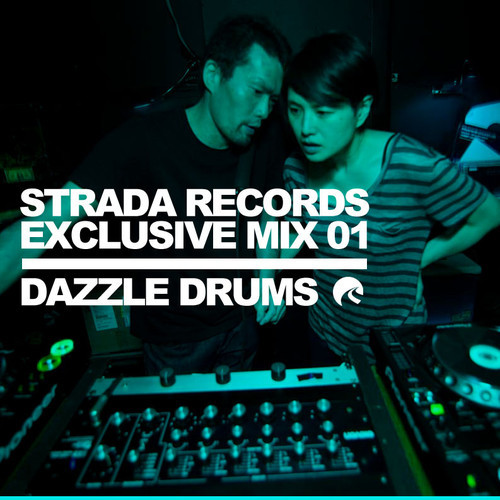 Feel It (Oscar G Dub) // D.I.M. // Vibe
Nu Nu (Nu Appella) // Lidell Townsell // Mercury
We Can Make It (Deep Vocal) // Tracie Daves // Relativity
I Need Your Luv (Right Now) (Balo's Banji Mix) // Wall Of Sound // Eightball
Holdin' On // Michael Watford // Atlantic
Dancing // Erick More Morillo // Strictly Rhythm
Break 4 Love (Radio Vocals) // Raze // Grove St.
It's You // E.S.P. // Underground
Insomnia Again // Kerri Chandler // Madhouse
Getting Hot // Cassio The Cassmaster // Movin'
You're Special // Mark Davis // Strictly Rhythm Blue
Funky Brass (UK Mix) // Todd Terry Presents Sound Design // Freeze Records
Gotta Know (Your Name) (House Version) // Malaika // A&M Records
Still In Love With You (Hard Love Dub) // Meli'sa Morgan // Pendulum
High Up // Funky Green Dogs From Outer Space Ft Club Z // Murk
Pussycat Meow (Murk Boys Miami Mix) // Deee Lite // Elektra
High On Hope (Club Mix) // Intense Presents Jazmina // Shelter
Only The Strong Survive (Instrumental Mix) // Frankie Knuckles // D.J. International
In The Mix // Romanthony // Azuli
Color Of My Skin // Swing 52 // Cutting
Break Night // The Mole People // Strictly Rhythm
A Deeper Love (A Deeper Mix) // Aretha Franklin // Arista
Lift Every Voice (Take Me Away) (Bumped Up Mix) // Mass Order // Columbia
The Musical Journey // DJ Duke Presents // Power Music Trax
I Want U (Weekend Mix) // Rosie Gaines // Motown
Reachin' (B.O.P. Trance Mix) // Instinct // Jellybean
Something Goin' On (Tee's Freeze Mix With Preacher) // Todd Terry // Logic
Dr. Dub // Johnny Vicious // Vicious Muzik
Runnin' Away (Smoove House Mix) // Nicole // Avenue
Can't Stop Now (MK Can't Stop The Mix) // Paul Hardcastle // JVC
All Night Long // Mood II Swing // Groove On
All copyrights belong to their respective artists and labels.
For promotional use only.
JUGEMテーマ:
Dance / House Music